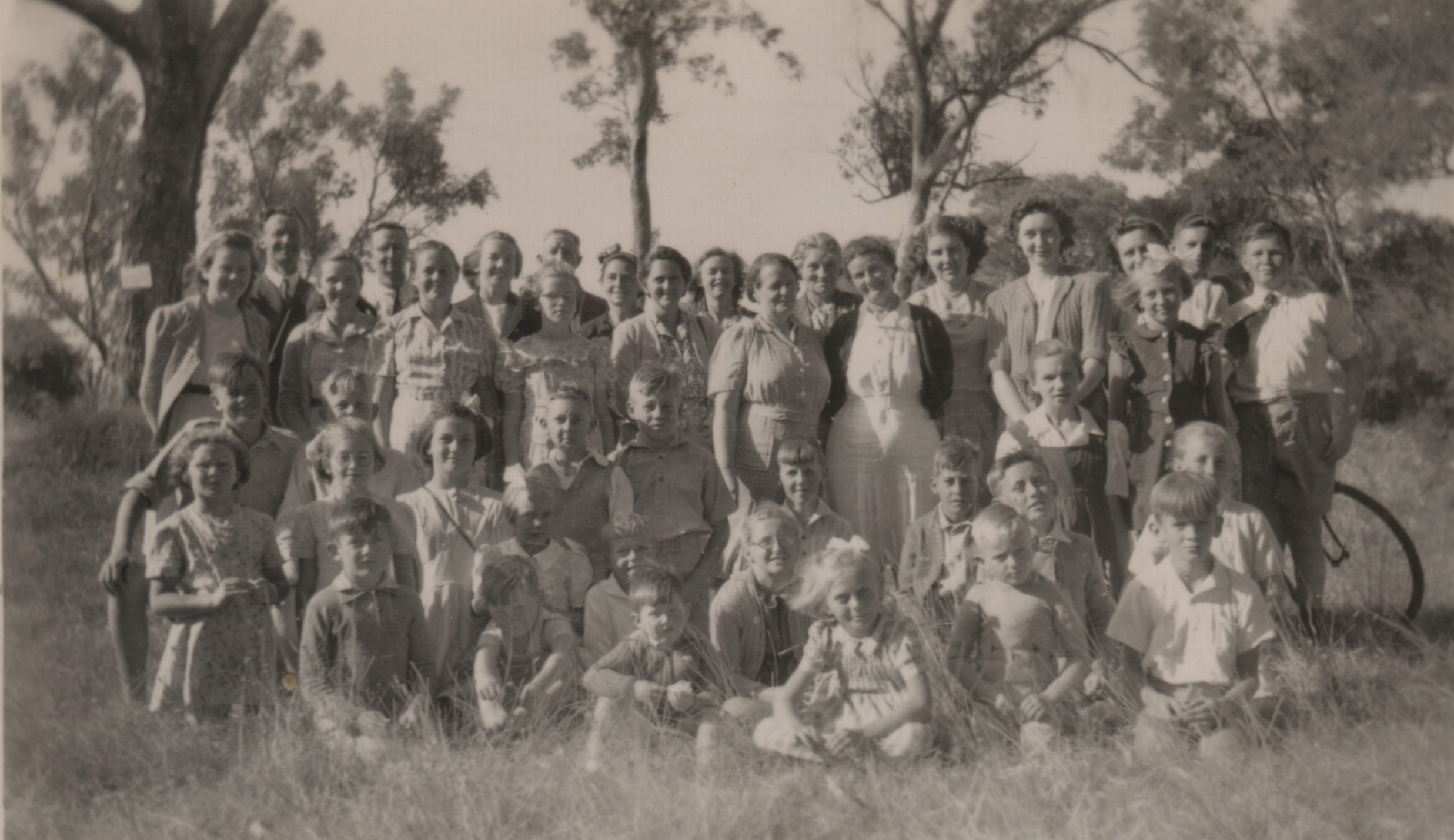 During the Second World War from 1939-1945, Western Australia had the highest rate of enlistment in the Armed Forces of any state in the country. 83,000 West Australian men and 5,000 women enlisted for service, most of whom were sent abroad to join the troops in Europe, Africa and Asia.
In the Perth metropolitan area, life continued initially with an appearance of normality, but deep apprehension clouded the population, and this turned to tragedy when daily lists of war casualties began appearing. In these traumatic years, many local families lost loved ones, killed or wounded on the battlefields, or taken prisoner.
Men and women who had not enlisted joined a Volunteer Defence Corps (VDC) which was formed in 1940. 132 units were scattered across the state with a total of 4167 men, committed to defending Western Australia should an invasion take place.
In 1942, after bombs fell on Darwin and Broome, this seemed imminent.
To prevent glass shattering in the event of an air raid, the windows of Como houses were latticed with brown paper. All lighting was subdued to 'Brown Out' or 'Black Out', and car headlamps were hooded, making the streets seem dark and dangerous.
After Singapore fell, people anticipated that air raids would occur soon so, rather than bringing people out at night, Como Baptist Church decided to hold their usual evening services in the afternoon.
During these terrible years, the number of men in the church decreased. Resourceful women stepped in and took over their responsibilities, which included teaching some of the boys' classes in the Sunday school.
Women knitted and crocheted solders' rugs, and transformed bleached calico into bandages for the Red Cross. Despite rationing, they continued to bake cakes and make jams to raise money to support the war effort and to help destitute people.
By 1943, those living in Como had become used to the noise overhead of the Catalina flying boats taking off and landing on Melville Water. This was one end of a crucial air link over the Indian Ocean between Australia and Sri Lanka and then on to Europe. Carrying additional fuel tanks and stripped of unnecessary weight, they were operated by Qantas as part of the war effort.
Like all Australians at this time, members of Como Baptist Church found it difficult to get supplies. Shop shelves were sparse and people had to make do as best they could, growing their own food in back gardens and recycling products.
Grocers were ordered to supply tea in parcels of 2 ounces. Precious ration coupons enabled church members to buy clothes, meat, tea and petrol. Resources had to be conserved; scrap rubber was salvaged from barns, sheds, attics and basements for the nation's war effort.
Despite the war, the church continued to charter buses to take children on picnics. The venues were South Beach, Araluen and Applecross where the Sailing Club allowed their rooms to be used by the children to change for swimming.
On one outing, they consumed 12 dozen cakes, 8 gallons of milk supplied by Manning's dairy in South Perth, corned beef, eggs, half a case of tomatoes, iced buns and lots of sweets.
In preparing for Sunday School anniversaries, children spent many hours over many weeks practising and learning parts for plays for which elaborate props were constructed.
In one adaption of a New Testament story, Val Telford, a church member, dressed up in a long skirt with a shawl over her head like a Jewish mother, and was supposed to say the line, 'My husband is at war and my children are hungry.' However, someone in the congregation told her to use a sadder voice, adding, 'You don't know what it is like to have your husband at the war and having to bring up your children alone.'
The church records indicate that on December 1943, the Christian Endeavour youth group, celebrated their anniversary. Their usual teacher was away on military duties, so the church's founder, Harold Harris, stepped in and took over his role.
At the same time, one of the founder members, Reg Pound, was treated to a special camp fire because he was on temporary leave from the Army.
Then, in 1945, the cry of 'Victory' was heard everywhere. Unconditional surrender by the Japanese Emperor signalled victory for the Allies in the Pacific. V-P Day, 15 August 1945, was greeted with joy throughout the world.
An estimated 100,000 joined the Victory Parade in Perth on Thursday 16 August with pageantry and prayers marking the inspiring ceremony.
The end of the war, which cost 39,366 Australian lives, was an exciting time, although tinged with sadness for many. The family of Reg Pound were jubilant as he was safe and home on leave from the Army.
He was, however, not discharged for some months and members of the church expressed sympathy for his wife who, in his absence, they affectionately referred to as 'Mrs Ten Shilling'.
However, in November the church gave him a hearty welcome home after three and a half years of army service. He was one of over 600,000 Australian service personnel to be discharged within twelve months of the cessation of hostilities.
Children of the Sunday school joined the euphoria by heralding 'Our Victory Anniversary' with the words 'Let Victory be our watchword during the new Sunday school year.'
In adjusting to the new era of peace, Como Baptist Church prospered through the latter part of the 1940s. The church continued to grow as it reached out to bring hope and the light of Jesus to the Como community.
By Christine Daymon
Acknowledgements
Aviation Heritage Museum. https://www.raafawa.org.au/museum/wa-aviation-history/item/255-world-war-ii
Devenish, B. 2006. Como Baptist Church Through 75 Years. Como Baptist Church
'Western Australia Now and Then. http://www.wanowandthen.com/war.html