Who we are
Como Baptist Church offers a place of comfort, hope and peace of mind.
We welcome you to join us @
https://comobaptist.online.church/
every Sunday @9:30am. The Como church community began in 1927 ministering to local needs and has continued to serve the local area and worship God regularly. We are a diverse community of people, brought together to love one another as Christ has loved us. Our core values of; Loving, Inspiring, Going and Living flow from our vision statement.
We invite you to visit and be part of our growing community.
Our leadership team
Como Baptist Church is a local congregation which is affiliated with Baptist Churches Western Australia. It is self governed by the spiritual oversight of Elders and Senior Pastors within the guidelines of its own constitution. The Executive consists of the Elders, Pastoral Staff & Ministry Leaders.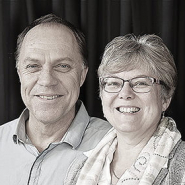 Phil & Jackie Smoker
Senior Pastors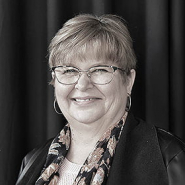 Sue Burcham
Community Chaplain